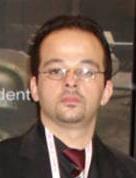 by Abdul Ali Faiq
The history of Afghanistan is full of pains and atrocities such as vicious assassinations, tyrannies, discriminations, genocides, ethnic cleansing, barbarism, tribalism and extremism. Such acts describe the identity, heritage and culture of Afghan rulers. Of course, there are other ethnicities in Afghanistan such as Noristani, Pashahi, Uzbek, Tajik, Hazara, Baloch, Aymaq, Arab and etc. These ethnicities have their own culture, historical glories, and civilization which consisted of great literature, poets, artist, scholars, scientists, historians and so on.
Current problems in Afghanistan arose from the unsolved issues of the past.  Afghans/Pashtuns have always tried to downplay the ethnic divisions caused by their social injustices and inequality.  So it is no surprise that the abuse and negligence of the regimes which ruled Afghanistan for centuries has not sufficiently been covered and the youth of Afghanistan hardly understands the true suffering of their ancestors.  Fortunately, the era of enlightenment and awareness has given the newer generations a golden opportunity to not only express ourselves, but has also given us a chance to criticize the rulers of our country and bring them to the justice. At the same time, we are given a chance to eradicate the backward tribal customs which are still dominating our societies! It is within our power, now more than ever, to implement the changes that we wish to see in our country, so that we may provide a better future for the generations to come. 
Mr. Khaled Hosseini, author of The Kite Runner and A Thousand Splendid Suns,   has revealed the reality of Afghanistan to the world. He has bravely broken the silence and unfolded the untold story of our history.  People of Afghanistan proud of him. We believe, it is very appropriate time to reveal the crimes and social injustice, not only for Afghanistan's people, but also for the world population. We appreciate Mr.Hosseini efforts and are looking forward to see more of his contributions.
Signed by the Afghanistani youth and other citizens:
Abdul Ali Faiq-UK
Wais Amin-UK
Arash Fruzi-India
Fahim Khari-USA
Gul Agha-USA
Abdul Jabar Ariaye-UK
Farid Faiz-UK
Dr.Khasro-UK
Sharief Safa-Afghanistan
Ahmad Sha -Afghanistan
Doshiza Banu-
Dokht Asmihi-
Najiba Amani-USA
Anisa Parwani-Germany
Jamila Bakhtari-Canada
Safdar Ali Day Chopani
Ali Houssini-Canada
Timim Bahar-Afghanistan
Noor Ali -Afghanistan
Qasim Khuram-Germany
Frashta Hazrati-Swedan
Joanna Rarang-UK
Jessica Thomson-UK
Ashley Edward-UK
Sophie

James-Scotland

Sadruddin Saqib-UK
Salar Azizpoor-Germany
Dr. Latif-UK
Mustafa Sattary-India
Parwiz Panjsheri-UK
Omaid Pajsheri-China
Parviz Mohammad-UK
Miss Freya-UK
Said Nazamuddin Tahari –Holand
Said Akramuddin Tahari –Holand
Kawa Karami –Holand
Jamsheed –Germany
Nasar Kabuli-UK
Shabnam Nasimi
Shabana Nasimi-
Ismail Tanha-UK
Mohamad Khalid- Afghanistan
Mohamad Walid- Afghanistan
Mohamad Aarief- Afghanistan
Mohamad Nasir- Afghanistan
Faranaz Azimi-Afghanistan
Khalida Bahar-Afghanistan
Abdul Mokhtar Panahi-Tajikisatan
Shakib Poya-Iran

Hakim Mohammad Saber-Afghanistan

Miss Jade Heard-UK

Kawa Kerami-Holland

obaidullah Obi-UK
Ramin Habibi-UK
Malek Panjsheri-Swiss
Jabar Panjsheri-Denmark
,Atiqullah khaliqi-India
Sayed Jan Sayed-India
Masoud karmkhil-India
Qais Barmand-India
Amid Hamid-India
Sikandar Shuja-India
Ramish Akhbar-India
Yusof Mirzazada
Said Amin-UK
Shafat Jagfar-London
Zaid -UK
Saifuddin Panjshiri
Masoud Faqiri
Wahid Nashat
Hamid Nashat
Ramin
Shar Agha Nashat
Said Nashat
Fada Nashat
Mostafa Akbari
Gul agha Nashat
Tawos Nashat
Farid Noor
Mohamad Ghulam
Haron Amail
Mahmood Jaffari
Kazim Jaffari
Lima Unis
Zarmina Unis
Latifa Kabuli
Shokrya Kabuli
Sonam Ghori
Sonita Ghori
Shokrya Jawedan-Pakistan
Mamona Jawedan-Pakistan
Rizya Anafi-Denmark
Kabeer Bakshi-Germany
Shameel Bakhsi-Germany
Abdul Hamid Nazimi-Canada
Abdul Shakor Panjsheri-Canada
Mosafer-UK
Mohajeer-UK
Ariayan-UK
Mokhtar Rahimi
Ahmad Saha Safa
Miryab-Denmark
Sharief Rahimi-UK
Gul Naz-Afghanistan
Shams Samim-USA
Mahrokh Nadiri-Canada
Dur Andesh-Germany
Ahmad Saha Safa

Ali Askaryan-Germany

Arief Kohistani-Holland
Fahima Faiq-Uk
Shams Qorashi-Iran
Hafiz-Alizadah-Iran
Meer Akber-Akbari-Iceland
Soraya Arian - UK